Products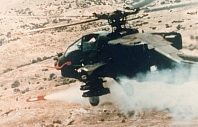 Components designed and manufactured by GMI find
application in a wide variety of end use products:
Design, development and fabrication of filament wound navigational buoys for the U.S. Coast Guard.
Development and production of large based radomes for both military and commercial applications.
Development of the P.A.S.G.T. ballistic helmet for the U.S. Army
Development and production of rocket nozzle systems, including:

Sidewinder' 9M - 9L
Sparrow
Sea Sparrow
J.V.C.
Torch
Chaparral
AMRAAM
Hellfire
Ram

Development and production of other items for miscellaneous missile systems:

HARM
Patriot
Hawk
Stinger

Development and production of:

Seawolf - SSIXS Antenna
Seawolf - forward diffuser
Radomes for Multiple Application
R.F. Radomes for undersea application
Helicopter armor
Lens and backing for the Low Lumen lighting on the F -14
All of these items are manufactured under strict quality control in accordance with U.S. Government/Military specifications.